Best Places to Shop for Clothes Online
Online shopping, sometimes called eCommerce, is a special type of digital commerce that uses a computer or mobile browser to link buyers and sellers all over the internet. The internet's exponential growth over the past several years has had a significant influence on the way individuals buy and sell.
The best shops for clothes online provide everything, from straightforward payment options to gate shipping. To improve your shopping experience, companies are constantly creating new services and items. There might always be something to learn in the sphere of online commerce, from innovative services to exclusive offers and brand-new product launches. Nowadays, it is normal to find online shops offering a variety of items, details, features, images, and pricing to potential buyers.
So among these hundreds of online shops for clothes available today, let us introduce you to the best of 10.
List of the best shop for clothes online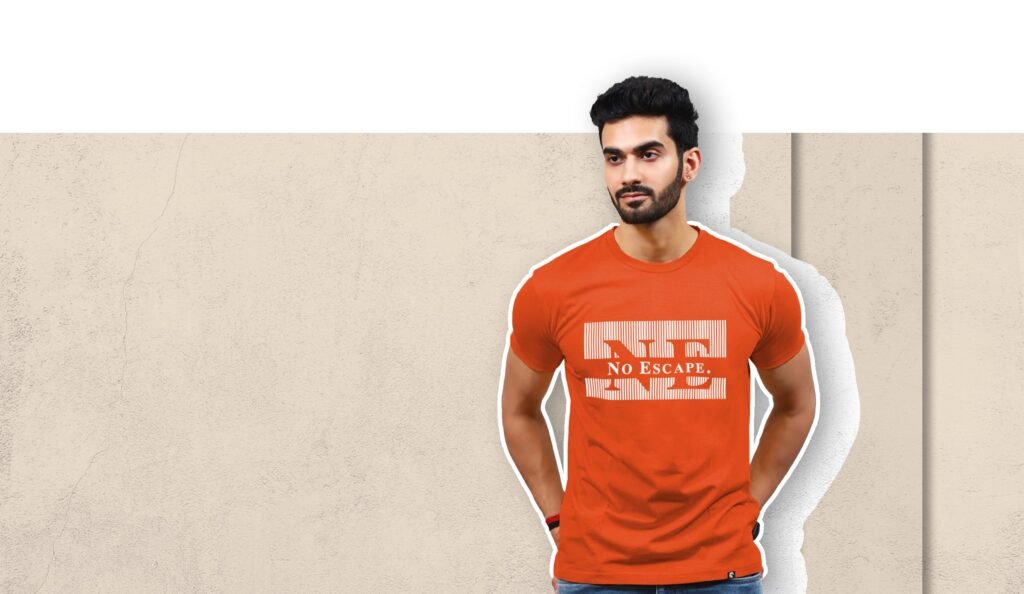 If you are looking for a casual and comfortable collection for your daily use, Aly&Val is the last stop for you. In 2019, Aly&Val, an Indian casual clothing brand, was established. To identify the ongoing trend, the business makes a conscious effort to draw clients from all regions to a single fashion and style website.
They provide clothing that ranges from elegantly designed t-shirts to trendy outfits. They have the most fashionable selection of western clothing for both women and men. Having started with a gorgeously designed T-shirt and continuing with elegant apparel that has just been created by fashionistas.
Their items include men's printed T-shirts with the crew, round necklines, and polo necks with pockets, which are made with unrivalled quality and gorgeous designs. For the summer collections, they also provide comparable and fashionable women's clothing. They also offer entertaining collars in buckets that you can play with and wear whatever you like. So it must have a place among the best online shopping websites.
Shein is unrivalled in the quick fashion industry. By selling top-notch apparel at absurdly low costs, the Chinese internet merchant has quickly amassed a vast empire and is a convenient place to shop for clothes online.
Without a doubt, Shein's aggressive pricing policy contributes to its success on a global scale. Shein provides comparable items for very affordable prices, making them absurdly attractive.
Because of Nike's smart branding techniques, the sports equipment market is dominated by them, and it is the best place for athletes to shop for clothes online. Numerous college and professional sporting teams rely on Nike's essential clothing and apparel and spend tons of cash. However, the company's branding is where it particularly shines. Nike is unmatched in its branding abilities. The majority of you presumably already have at least one Nike product. I'd be surprised if there is anyone who has never heard of Nike.
The key to H&M's success is its business model of fast fashion. The foundation of fast fashion is indeed the quick and cost-effective transfer of a huge volume of products from the designers to the display. Their fashionable, inexpensive, almost expendable items are marketed toward youthful, urban consumers who are bold and stylish.
That has led to a certain critique from supporters of decent and ecological shopping. Fast fashion stores generate profits by regularly replenishing their product lines with the newest trends and maintaining a high turnover ratio. The business strategy of H&M also depends on a strong marketing group that can quickly identify what most of the target audience wants.
Myntra is among the best shops for clothes online; it is about shopping for fashion. The website of Myntra is thoughtfully created in a way that helps you simply find the things you're interested in. The website keeps you up to speed with the latest styles for every season of the year by showcasing different styles, and items under shifting latest fashions.
To make your purchasing experience simple, the website provides you with a wide variety of payment alternatives. Myntra's customer support is considerably friendlier, and you may get in touch with them with any questions via chats, emails, and phone calls.
Macy's is one of the best shops for clothes online when you are looking for exclusive brands and styles. High-end cosmetics are sometimes expensive, but Macy's keeps coming up with a few inventive ways to economize on each of your favourites.
For ₹1140 each month, you can sign up for the Macy's Cosmetics Box, which includes ₹380 off your subsequent cosmetic purchase, new items to sample, and a lovely bag. Macy's regularly provides remarkable bargains, like 50% off popular brands.
Since 1975 and the launch of the Inditex SA-owned brand, Zara has been worn out and has enriched Zara devotees all around the world. Zara is the focus of several customers throughout the world.
It survives in the global fashion sector by being attractive but never unique, and it consistently releases its knockoffs before the regional and global runway designs reach the stores.
ASOS is a shop for clothes online where innovation through technology and fashion are seamlessly merged. It serves as one of the top fashion platforms for youth worldwide. More than 60,000 different products are available from it, including trendy men's and women's clothing as well as footwear, jewellery, lingerie, skincare products, and other items that are now driving trends in international online fashion.
Every body type, price range, and shape is accommodated by ASOS apparel. Their clothing market offers strong capabilities and makes it easier to find new fashion businesses. In conclusion, ASOS offers value for money because of the high quality of its clothing and cosmetics.
This is a shop for clothes online that has the motto "made for all." Fewer competing merchants provide products of the same quality as Uniqlo at comparable pricing. Uniqlo can provide higher-quality materials and styles due to their large orders, which let them negotiate better prices with suppliers and the simplicity of their designs. Rather than offering many different sweater designs in only a few hues apiece, they provide one sweater in a variety of colours.
They also provide functional, cutting-edge materials such as shapewear, block tech, and heat tech. Compared to the majority of other merchants, they provide skinnier apparel. As it can fit most individuals, merchants have historically created their apparel in bigger, wider sizes to reduce expenses.
If in confusion, Nordstrom most likely carries it. The shop for clothes online is renowned for carrying a wide variety of items in all sizes, including shoes, shirts, and designer products. It's also nearly difficult to check out with just one or two products in your cart when deals are in full swing because of the steep discounts.
Additionally, Nordstrom is renowned for its top-notch customer support, which comes with free virtual dressing and doorstep pick-ups. In addition to collecting credits each time you purchase, their free rewards program also entitles you to free exchanges. Nordstrom is one of the best shops online, and they have both household and cosmetic items.
Conclusion
Having so many options all over the internet makes us confused, especially in the case of clothing and apparel. So we've tried our best to provide you with the best shops for clothes online where you can comfortably shop for the items you want. Happy shopping!