We have adored every version of crop tops as they have developed throughout the years. What was initially a spring and summer trend accessory has swiftly evolved into a wardrobe essential. They are now viewed as essential, expertly crafted tops rather than half-T-shirts. And as a result, there is currently a vast selection of printed crop top styles available for purchase. Printed crop tops are comfortable to wear and are a fashion statement.
It is now time to dress appropriately if you have chosen that this will be your year. You might begin with the 11 printed crop top suggestions listed below.
Humour printed crop tops are great for running, yoga, and workouts. Humour printed crop tops include funny images on the top, jokes, or even funny words printed on the top. Also, these crop tops for women can offer a cool appearance. These tops were popular in the 1990s, and many still wear them. You can style them with denims, shorts, and skirts. These are the must-have fashion piece in your wardrobe.
2. Abstract Printed crop Tops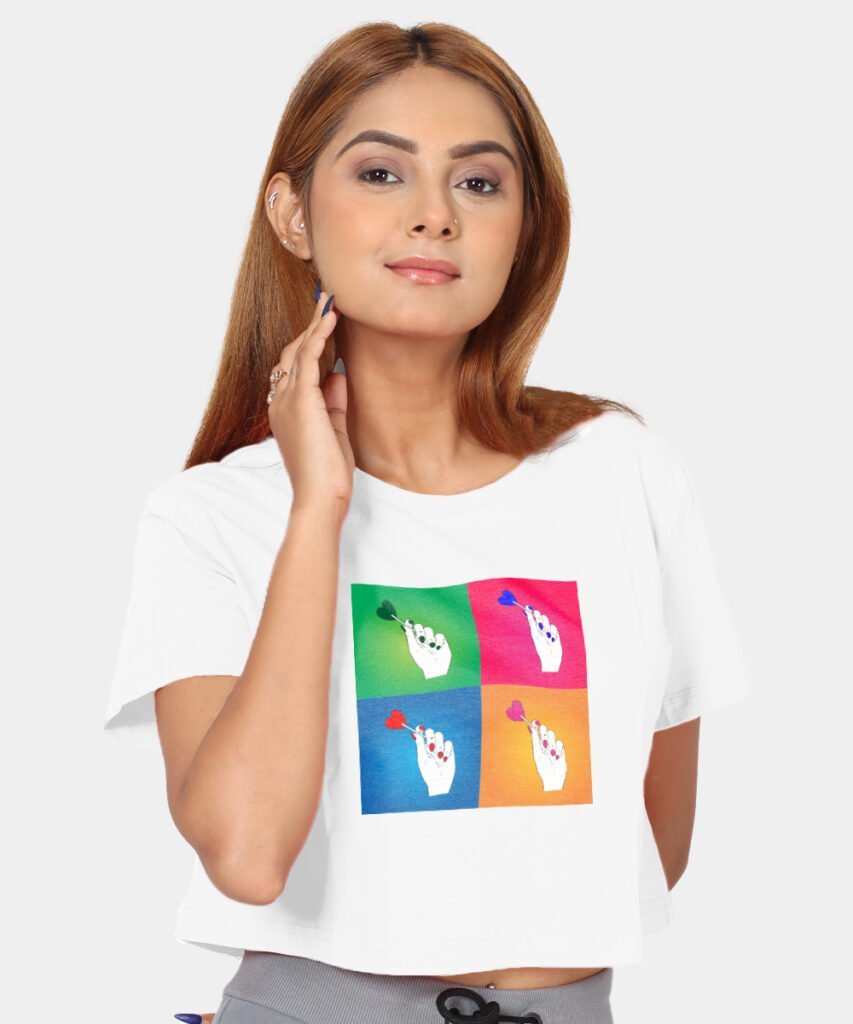 With this stylish patterned crop top, transform yourself beautifully. The days of wearing long skirts with T-shirts, tees, or loose tops are long gone. Crop tops are the trend now. You can accessorize your long skirt with the abstract printed crop tops. When you wish to feel relaxed and look beautiful at the same time, these are the perfect tops to wear.
3. Graphic Printed Crop Tops
This crop top with versatile graphic designs modernizes your casual wardrobe. Need to practice yoga? What music do you like to dance to? Flow with the beat? Purchase your beloved. Choose from a variety of fascinating colors. A proper fit for you requires a custom size. There are many styles and colors available in this style. You can style them with your denims and shorts.
4. Traveling Printed Crop Tops
Do you hope to one day explore the world? If seeing the world is on your wishlist, these printed crop tops will help you stay motivated.
Isn't vacationing a fantastic way to get therapy? Enjoy your journey by purchasing a crop top from Travel Therapy. Draw all eyes to yourself as you rock the stunning crop top look. It goes well with jeans, slacks, short dresses, and skirts.
5. Narrative Printed Crop Tops
Are you looking for a fashion piece that tells about your personality or your mood? Then, a narrative printed crop top is the perfect piece for you. For a reason, these designs are always in style. You can get look simple and still look good. It goes well with slacks, cycling shorts, and even skirts.
6. Minimal Printed Crop tops
Do you like simple and minimal look? Are you looking for everyday wear clothing item? If so, minimal crop tops are the ideal thing to add to your wardrobe. Choosing the best printed crop tops for comfort is crucial before moving on to inventive methods to style a crop top so that you can slay.
7. Pop Culture Printed crop tops
Here are the newest and coolest printed crop tops! Girls, it's time. Go mad with the fresh selection of adorable printed crop tops in your favorite styles! Wear the amusing pop culture t-shirts, raise your style game, and follow the trend. This summer, crop tops have become very popular, especially with high-waisted clothing.
8. Whimsical Printed crop top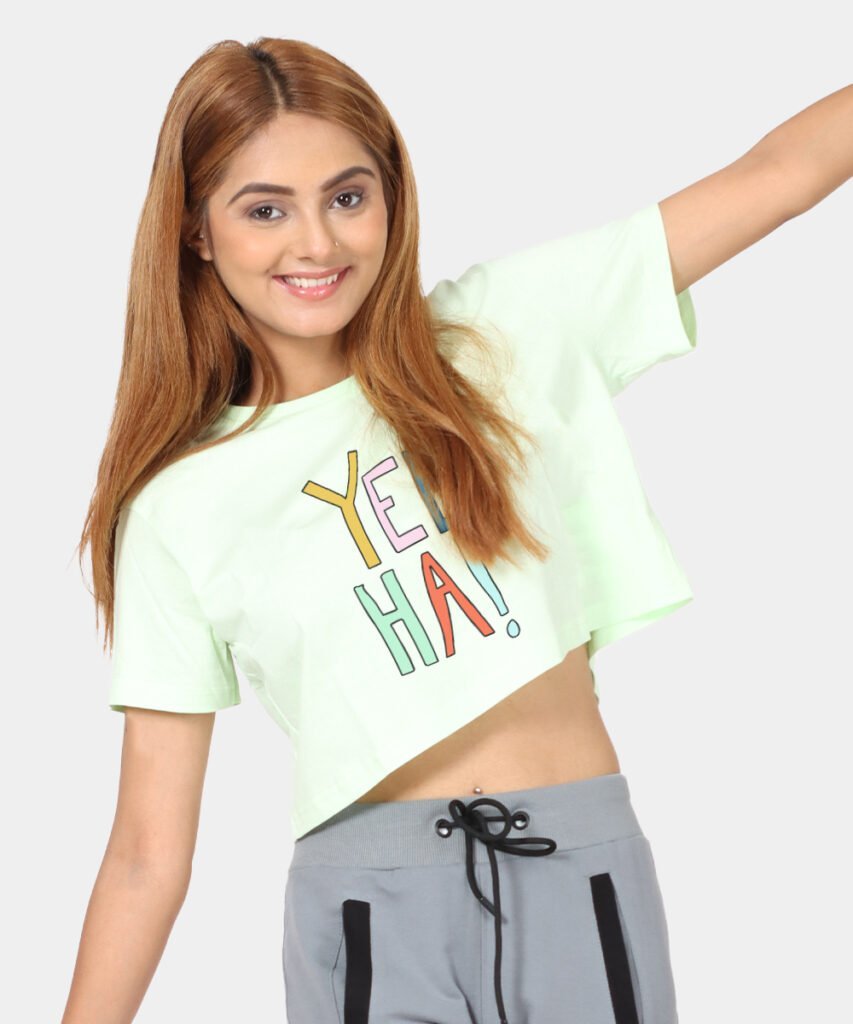 These printed crop tops offer you whimsical appeal. The pattern is so striking and expressive that it's hard to pass up the look, which is perfect for a coffee date. With the gorgeous crop top style, you'll command attention. These crop tops look great if you pair them with shorts, jeans, trousers, and pants.
9. Surreal Printed crop tops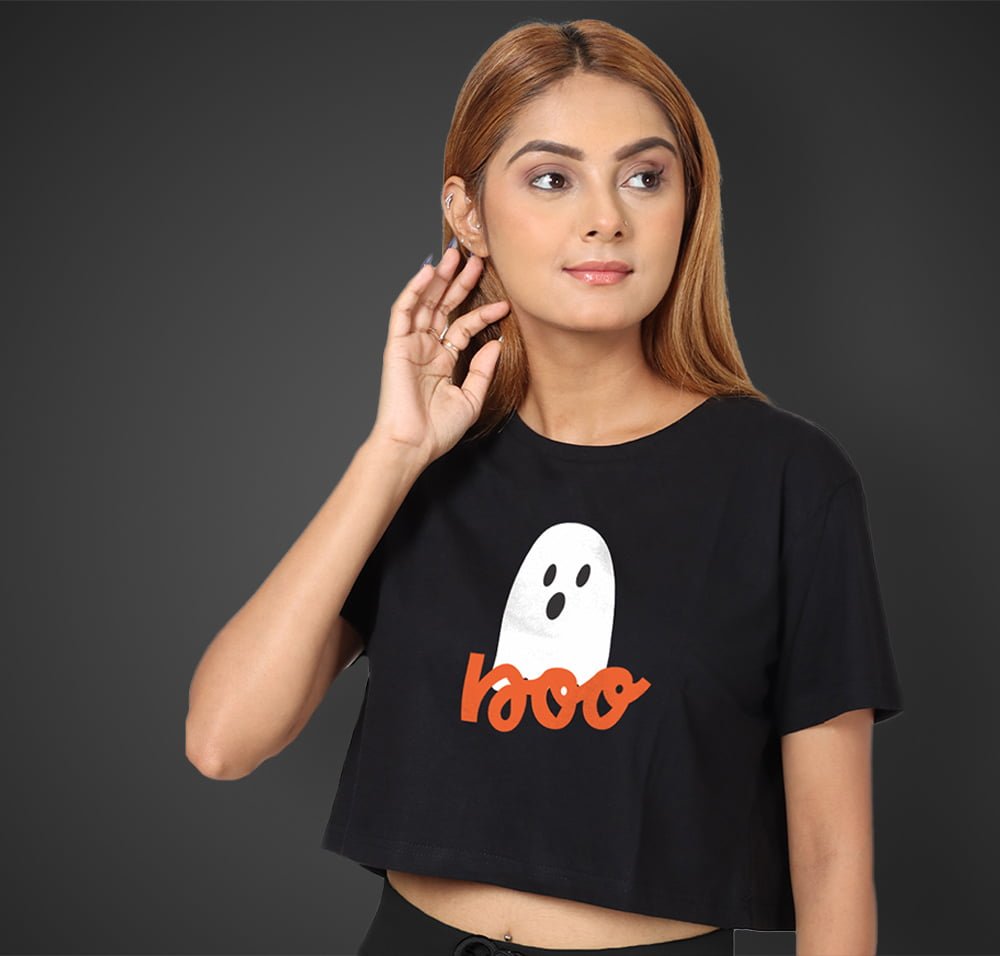 A large selection of printed crop tops for women in lovely colors. Crop shirts with surreal prints help you stand out from the crowd. Surreal crop tops are an exciting, daring, and fashionable clothing option. They are made to fit various body types. These crop tops look great paired with shorts, skirts, and trousers.
10. Nostalgic Printed crop tops
Printed Crop tops are a mainstay of modern fashion since they were a mainstay of the '90s and the '70s, respectively. We're nostalgic for sunny days spent by the sea after wearing the Nostalgia Printed Crop Top! It improves beauty with its seductive feminine charm. Despite appearing casual, this outfit accentuates the waist and is a wonderful choice for sunny days. Whether worn with shorts and jeans, these crop tops look fantastic.
11. Summer Printed crop tops
Printed crop tops are an interesting, adventurous, and stylish clothing alternative for women. Slim-fit jeans and loose-fitting pants complement this crop top featuring a digital pattern. Crop tops are among the most versatile beauty your wardrobe offers, giving your summer outfit assortment a limitless amount of adaptability. These crop tops look well with skirts, slacks, jeans, and shorts.
If you want to know how to wear crop tops without showing your stomach, check out This blog.
Conclusion
These printed crop tops are worth a go and will help you look stylish. It is the most popular female fashion trend. You can choose from various colors, designs, and fabrics to make yourself stand out. They complement pants, skirts, and denim beautifully. You can wear them to any event, including parties and casual settings.